Hospice Alliance was established 40+ years ago by a group of concerned volunteers who were determined to ensure that quality, end-of-life patient care and family support were available to residents of SE Wisconsin. Hospice Alliance was formed as a non-profit corporation in 1981.
Today, Hospice Alliance is led by Leadership Staff and governed by two volunteer Boards of Directors.
Leadership Staff
Rita Hagen, RN, MSN, Executive Director
Rita Hagen, RN, MSN has been the Executive Director of Hospice Alliance since 2012 and provides leadership and strategic direction for Hospice Alliance's hospice and supportive care management programs. She brings with her over 30 years of healthcare experience, with nearly 25 of those being in leadership roles in Kenosha and Racine. Rita serves on the Wisconsin Hospice and Palliative Care Association (WiHPCA) board and chairs their Advocacy Committee. She is an active member of the Kenosha County Long Term Care Alliance, serving as the chair, as well Kenosha County Care Transitions and leads their Advance Directive workgroup which sponsors an annual National Healthcare Decision Day event. She is a member of the Italian American Ladies Auxiliary & CIACO, Tempo Kenosha (Past President), The Kenosha Rotary Club (Past President), Readers are Leaders Tutor, Wisconsin Nurse Honor Guards, and is a KABA/KUSD mentor. Rita is also a member of the Gateway Technical College and Carthage College Nursing Advisory Councils. Rita enjoys spending any and all free-time with her family, especially her four grandchildren.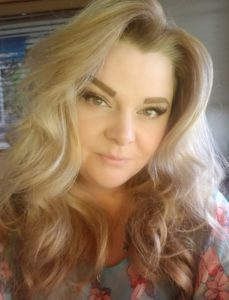 Jennifer Bingham, RN, BSN, Director of Clinical Services
Jennifer began her career with Hospice Alliance in 2009 as a part time evening visit nurse. She was promoted over the years, working as a case manager, a circle leader, a Clinical Manager, an Assistant Director of Clinical Services where she also managed the Hospice House, and in May of 2019 accepted the role as the Director of Clinical Services. She began her career with United Hospital Systems – Kenosha Hospital as a nurse intern in Orthopedics and upon graduation took a position as a Med-Surg nurse where she gained valuable clinical knowledge and experience. Jennifer graduated from Gateway Technical College with an Associate's Degree in Nursing and also holds a Bachelor's of Science Degree from Capella University. She is a mom to three amazing sons who have kept her on the move over the past 20 years. In her free time, she enjoys watching her kids sports and activities, her ministry of music for her church, watching college football, and loves to shop! Jennifer has a passion for excellence in end-of-life care and hopes to be with Hospice Alliance until she retires.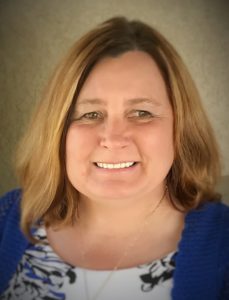 Brenda Shaff, Director of Employee and Organizational Development
Brenda manages all functions related to staffing, training and development, benefits and compensation, and employee and labor relations for Hospice Alliance.  She also provides general oversight to Marketing, Fund Development, Customer Relations and Volunteer Services. Brenda holds bachelor degrees in Human Resource Management from Concordia University Wisconsin and in Early Childhood Health and Education from Clydebank College, Scotland.  Prior to working at Hospice Alliance, Brenda was a manager for a national social service organization that provided services to mentally ill adults in Kenosha County and as the lead pre-school teacher at Great Lakes Naval Base. A native of the United Kingdom, Brenda immigrated to America in 1990 and has resided in Kenosha with her family for over 20 years. Volunteerism has always played an important role in her life. In the UK, she was Volunteer Director of the Kirk Street Youth Center and Cowal Council on Alcoholism. Brenda currently serves on the boards of the Westosha Kiwanis's club and  Every Childs Place. In her off time, Brenda enjoys spending time with her family, hiking and traveling.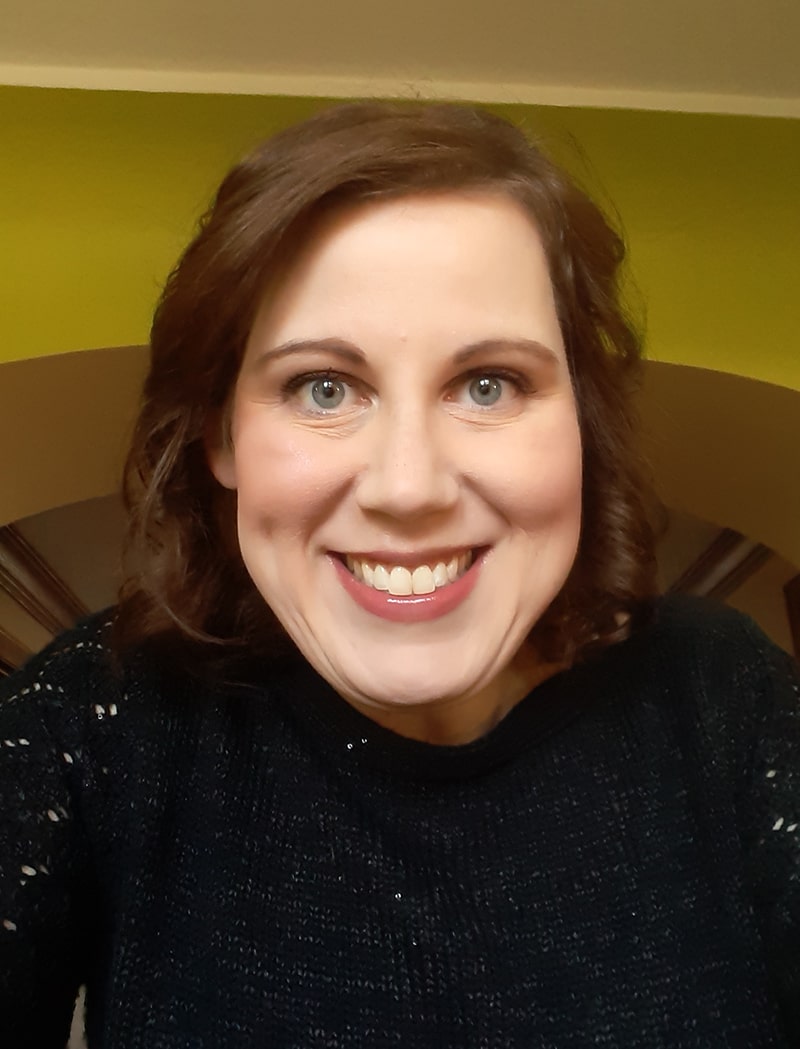 Cristina Putra, Director of Financial Services
Cristina (Tina) joined the Hospice Alliance Team in 2013, holding several roles within our Financial Department. Her role and responsibilities continued to change after receiving her bachelor's degree in Financial Management from Upper Iowa University and through various positions within the Organization. She is a 2018-19 Leadership Kenosha Graduate and has participated in several other leadership programs offered throughout the community. Tina has held various patient care and non-patient care roles with local healthcare organizations prior to her employment at Hospice Alliance, those roles helped her gain a great understanding of the patient, caregiver, and customer experience. As the Director of Financial Services, Tina oversees all aspects relating to accounting, payroll, accounts payable and accounts receivable. She also interacts with our board members by reporting financial statements and decisions for both Hospice Alliance and Hospice Alliance Foundation and oversees billing for our Hospice House and manages our donor database. Tina has an avid love for traveling, watching movies and being outside as much as possible when the Wisconsin weather cooperates. Tina enjoys volunteering with Kenosha County's Readers are Leaders program and in various areas of her church, as well as spending as much time as she can with her family and friends.
Operations Board
Myles Mullikin, President
William Katt, Secretary/Treasurer
Rita Hagen RN, MSN, Executive Director
Joshua Bloom, M.D., Medical Director
Laura Burnett Shoemaker
Michael Coleman
Connie Covey
Cindy Franke
Katie Lachell
Sheryl Mueller
Nancy Retana
Sandra Riese, RN, BSN, MPA
Rev. Joyce Rinehart
Thomas Tenuta
Christina Vitkus, APNP, NP-C
Foundation Board
John Plous, President
Richard Regner, Vice President
Jean Garretto, Secretary/Treasurer
Jeni Hurley
Len Iaquinta
Todd Letven
Dennis Mattioli
Thomas Tenuta