Memory Bears and Memory Pillows
Made from fabric that reminds you of your loved one (for example, a favorite article of clothing), your family will receive two complimentary Memory Bears OR two Memory Pillows from Hospice Alliance. Our generous and talented volunteers handcraft these memorable keepsakes for each family that has had a loved one in our care.
If you are interested in receiving a complimentary Memory Bear or for more information, please contact
the Volunteer Coordinator at (262) 652-4482 ext. 1258 or volunteer@hospicealliance.org.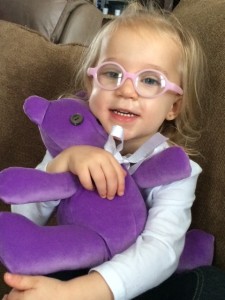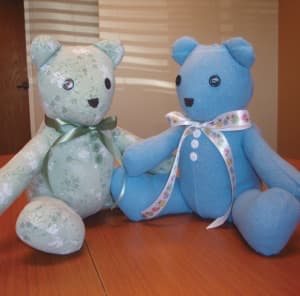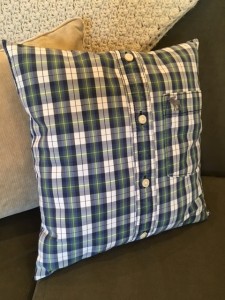 Personalized Quilt Square
Upon request, each family receives a quilt square to decorate in honor of your loved one who passed in the care of Hospice Alliance.
Paint, embroider, stencil, stitch, draw or embellish your square any way you choose! When enough squares have been returned to us, our volunteer quilter stitches them together into a beautiful quilt honoring those who have touched our lives.
Hospice Alliance proudly displays these quilts in our Hospice House. You and your family are welcome to view the quilt you helped create!
If you are interested in a square for a Hospice Alliance Hospice House quilt, please contact
Beth Dillon, Volunteer Coordinator at (262) 652-4482 ext. 1258 or beth.dillon@hospiceallliance.org.