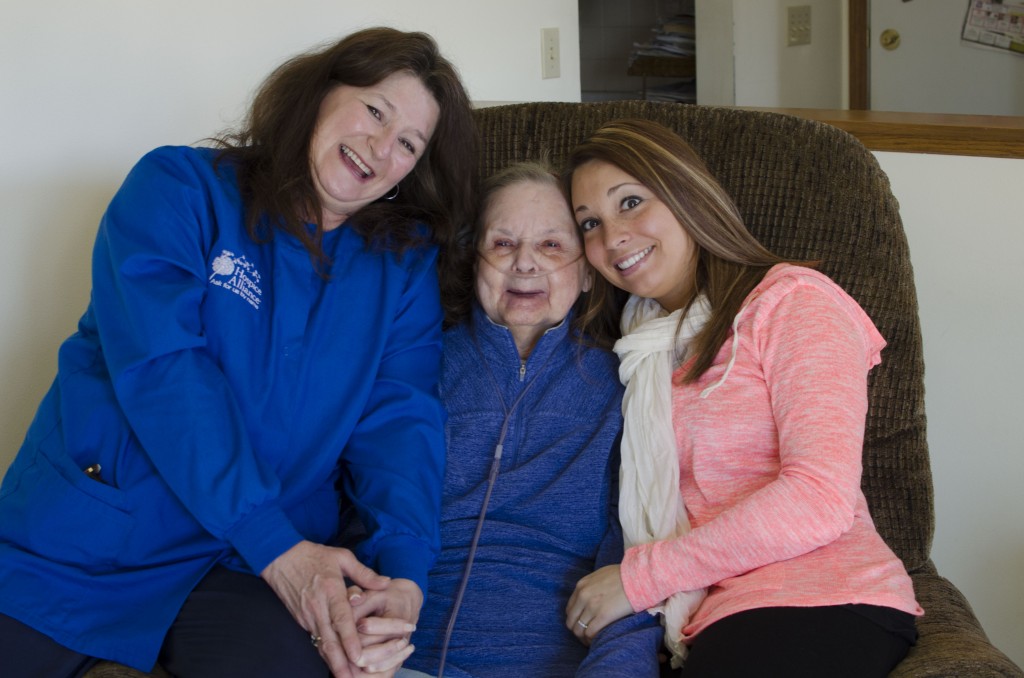 What is Choices Palliative Care?
Hospice Alliance now offers Choices Palliative Care – specially designed for those with a life-limiting conditions who want to continue treatment options for their illness but can benefit from symptom management and supportive care 24/7/365.
This program is part of a new demonstration project from the Center for Medicare/Medicaid Services and provides an option for Medicare beneficiaries to receive "hospice-like" support while still receiving services from their current physicians and medical care and treatment teams. Hospice Alliance is the only organization in Southeastern Wisconsin and one of only two in the state chosen to offer this innovative care model.
What Supportive Care is Available?
Our Choices Palliative Care treatment team offering clinical expertise and assistance includes:
-RN Palliative Care Coordinator
-Clinical Social Worker
-Certified Nursing Assistant
-Chaplain
-Hospice Alliance Volunteers
The Choices Palliative Care Team works with a patient's physicians to meet body, mind and spiritual needs.
Who Can Be Served by this Specialized Program?
People diagnosed with Advanced Cancer, COPD, CHF or AIDS/HIV, live in their own traditional homes and are enrolled in certain Medicare plans may qualify.
For assistance in making decisions that support the best quality of life possible during a challenging time, contact Hospice Alliance and ask about Choices Palliative Care. We can help guide you through the Hospice Alliance service that will best help you meet your goals.