Cathy Carroll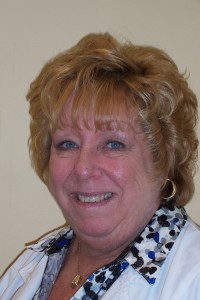 Cathy has worked for Hospice Alliance since 1998. She began her career as a caregiver over 45 years ago at the former Saint Catherine's Hospital, first as a candy striper, a CNA, and LPN and then as RN. Cathy also worked for some years at the Kenosha Surgical Center.
"It is the quality of care we are known to provide along with career fulfillment that makes Hospice Alliance such a great place to work."
As a lifelong resident of Kenosha, Cathy recalls having had the honor of being the nurse at both the birth and death of someone she cared for.
– Cathy Carroll, RN/Patient Care Manager
Hospice Alliance employee for 18 years
Anna Van Brunt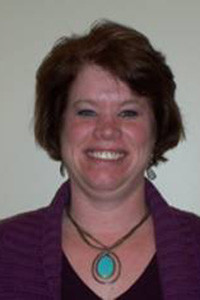 Anna has worked for Hospice Alliance since 2012. A graduate of Illinois State with a BS in English and Luther College with a BA in Nursing. Her nursing experience includes geriatric psychiatry, inpatient eating disorders, and school nursing. She is a mom and has experience as a military wife. Starting at Hospice Alliance as a Circle Manager, Anna has since become the QAPI Manager/Infection Control RN.
"I find it very fulfilling to serve the community where I live. The respect that people have for Hospice Alliance is phenomenal, and I'm proud to be a part of this mission-driven organization. Additionally, I have personally experienced the ability to grow in the organization and continue to be challenged with new experiences. I feel valued and that my voice is heard when I express opportunities for improvements and enhancements to leadership."
– Anna Van Brunt, RN, MSN, QAPI Manager/Infection Control RN, Hospice Alliance employee for 4 years
Tina Putra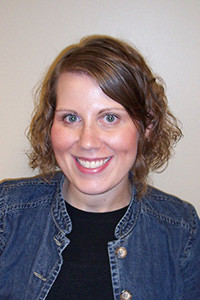 Tina has been with Hospice Alliance for two years as a Medical Coder/Billing Specialist. Prior to joining our team, she worked for Aurora Healthcare in patient care and in a specialty clinic office. A Racine native, Tina holds a bachelor degree in Financial Management with a Minor in Accounting from Upper Iowa University.
"Working in hospice care, we have the unique opportunity to serve our communities. We will all be in need of care, someday, so to be here and offer help to those in need is extremely rewarding. I most enjoy assisting the patients and families who are using our residential care facility – our Hospice House. Assisting them with any financial concerns and making sure they are comfortable and satisfied while still being a good steward for Hospice Alliance, so that we can continue to help others in similar circumstances is probably the best part of my position. Even though I work in the financial department, I feel my role is still important in patient care, not only as I assist with future House residents, but also because everyone helps each other help our patients."
– Tina Putra, Medical Coder/Billing Specialist, Hospice Alliance employee for 3 years
Sally Willingham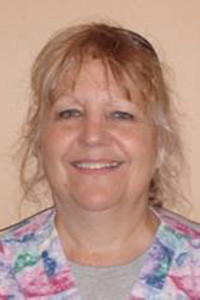 Sally has worked at Hospice Alliance almost since its inception in 1981! For 29 years Sally has been caring for our patients as a Certified Nursing Assistant. Recently she earned her CHPNA (Certified Hospice Palliative Care Nursing Assistant) certification.
"I came to Hospice Alliance because I was looking for a quality program. So many years later, my dedication to top-notch care, has not changed. It's important to me that I make a connection with my patients and their families. The time in life when families are in need of hospice care is so fragile, if I can help make the process a little bit easier for them, then I feel good about the care I've given. I love being a CNA, working with our families and am honored to work with the staff here at Hospice Alliance. "
– Sally Willingham, CNA, CHPNA, Hospice Alliance Employee for 30 years