Trish Koeppel
When a close friend's husband was diagnosed with brain cancer, I struggled with a lot of anxiety. She was close to my age, her children were the same ages as mine and her husband was their sole provider. That was a little over 2 ½ years ago, and since that time, I've become a volunteer for Hospice Alliance.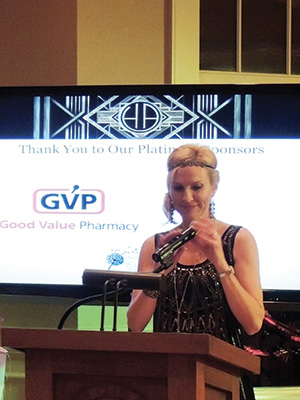 Here is my story:
I am blessed to be a stay-at-home mom and married to a wonderful husband who provides for all of us. After my children got more involved in outside activities, I found that I had pockets of time during the day. I started searching for something to do with my time that would be meaningful, yet flexible. My friend's husband had passed from brain cancer and during his last days, my husband and I visited him at the Hospice House in Pleasant Prairie. When we left – even though I knew the outcome wouldn't change – I felt a peacefulness and comfort.
Sometime afterward, I saw a notice in the newspaper that Hospice Alliance volunteer classes were starting. I made a phone call to get more information – with no plan of committing. But the woman on the other end of the phone was so gracious, she pretty much had me at "hello."
So, I started my volunteer training with very little knowledge of hospice, no medical training and a lot of unsettled feelings about the thought of dying. However, I knew I could offer some basic life skills, including the art of conversation, a warm smile and a hand to hold.
What I have learned is there is an unbelievable amount of care and compassion not only given toward patients, but the family, friends and visitors who also need support during this time. There is a great effort to make someone's end-of-life story filled with meaningful moments.
I have been present in the Hospice House when someone has passed. Through the tears, the first thing families say is "thank you, thank you very much." They are so grateful to have had our support.
Volunteer experiences like this are true "works of heart" and I am honored to be part of them.
— Trish Koeppel, Volunteer
Please contact us if you are interested in volunteering, or would like further information.