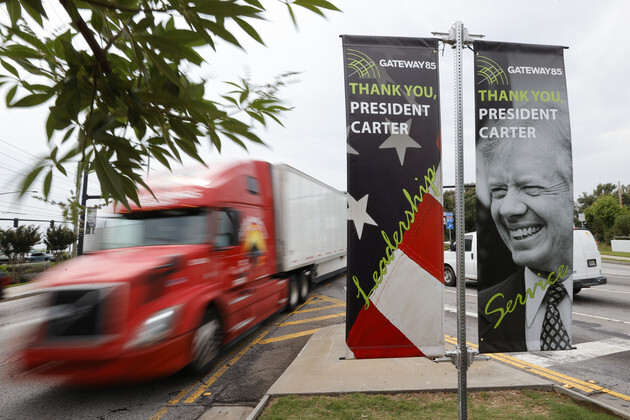 Back in February, it was announced that our former President Jimmy Carter would forego additional medical treatment and enter hospice. He chose to spend his remaining days in his comfortable, familiar home, surrounded by those who love him.
As I write this, he is still with us almost four months later. Although I am not surprised by this fact, I do know that the timing of hospice care is terribly misunderstood. Most people wait too long before seeking hospice care.
According to NHPCO, only 47.8% of all Medicare decedents in 2020 received one day or more of hospice care. This is the lowest since 2013. NPHI's survey showed that 60% of Americans would prefer to die at home, but only 30% think they will. Almost no one stated they wanted to die in a hospital, but about a third of people do.
The number one concern Americans have about their death is the impact it will have on loved ones. Providing grief support to families after loss is an important aspect of hospice care. Choosing hospice care means you are looking out for yourself AND for the people you love.
The most common myth about hospice care is that it means a patient is "giving up hope" to live. Choosing to have hospice care is just the opposite. It is choosing a philosophy of care that focuses on providing the best quality of life wherever you call home. It focusses on living – living as fully as possible. Hospice care follows a unique model that is rooted in the idea that you are a human being, not a patient. It uses a whole team of experts who come to you to care for your physical, spiritual, emotional, and practical needs. It means that the focus shifts from curing a disease to improving a patient's quality of life. Instead of frequent medical visits and hospital stays, it is about spending time with family and friends in the comfort of home.
While sudden and unexpected deaths occur, dying, especially as we age, is usually slow and gradual. Many more people will die of a terminal illness vs. an accident. Examples of terminal illness are cancers, cardiac diseases, Alzheimer's, and chronic obstructive pulmonary disease.
Hospice won't change the outcome of your terminal illness, but it will change the end-of-life journey for the better. Call Hospice Alliance and we will set up a time to meet with the patient and their loved ones/caregivers.
Choose to add life to days — just like Jimmy Carter!
–
Rita Hagen, Executive Director
Published July 8, 2023 in the Kenosha News