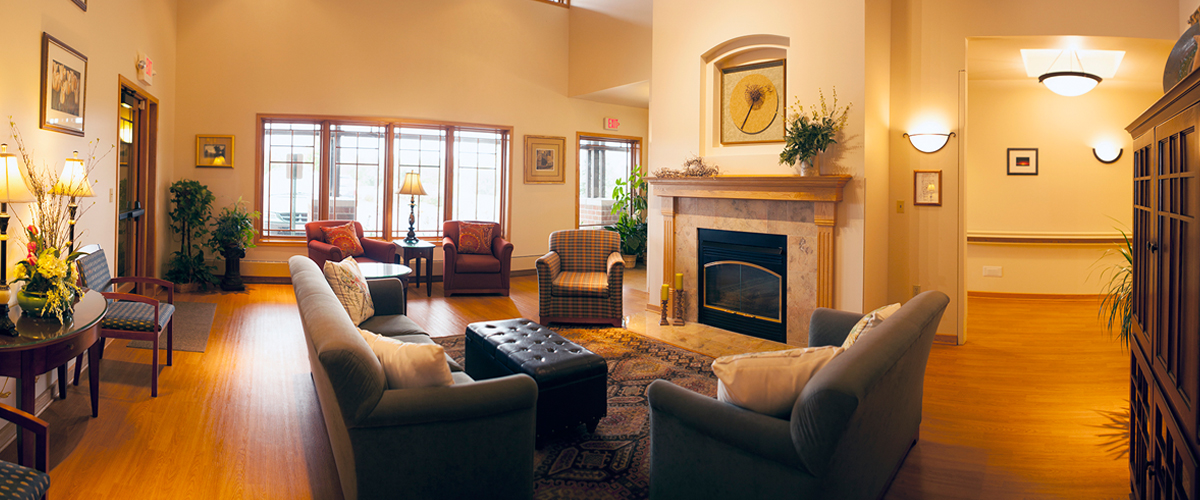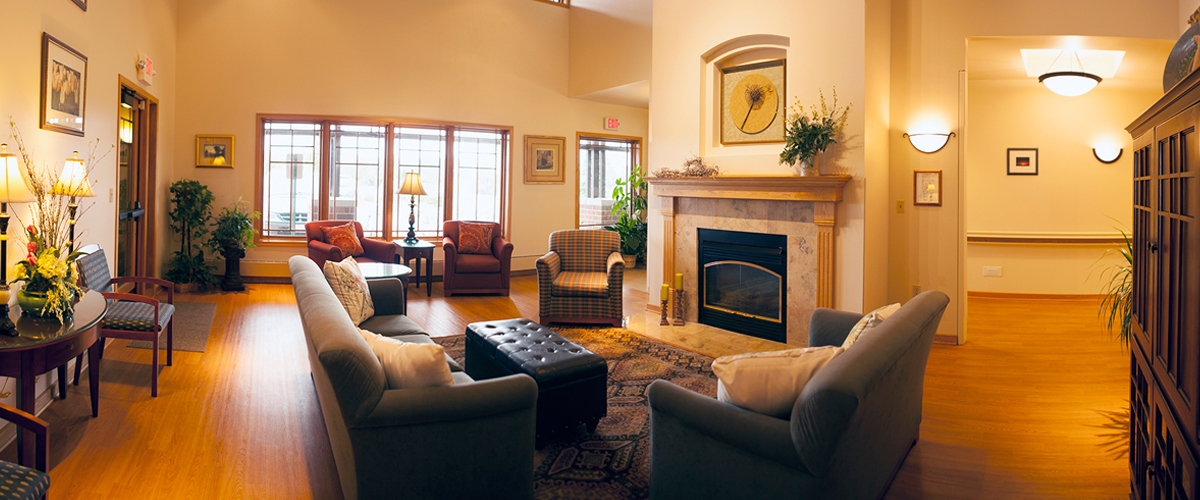 Tour our Hospice House
Take a virtual tour and walk though the Hospice Alliance Hospice House in a 1st person point of view! Hospice Alliance has certified nurses on staff 24/7/365
All the comforts of home and 24/7 skilled care
Hospice Alliance's Hospice House is designed to be a welcoming "home away from home" for our patients. Our house, located in Pleasant Prairie, features beautifully decorated private bedrooms, with private bathrooms with views of landscaped gardens.
Comfortable living rooms, dining areas, and our backyard patio/garden provide relaxing settings for family visits, including children and pets. Residents also enjoy home-cooked meals, made to order, and visitors are welcomed with homemade cookies baked by our volunteers.
The peaceful surroundings of our Hospice House allows you to enjoy quality time with your loved one. Plus, you will have peace of mind knowing that our skilled hospice professionals are here 24/7 for your loved one's daily and nightly care.
Services provided at our Hospice House:
Care 24 hours a day, 7 days a week
Individualized care provided by a Hospice Alliance team (physician, registered nurse, certified nursing assistants, medical social worker, spiritual counselor, volunteers and grief counselor)
Dedicated Hospice House care team: skilled nurses and certified nursing assistants provide care including assistance with medications, bathing, and other personal care services while volunteers provide meals and companionship
Medical equipment, supplies, and medications
Laundry service
Housekeeping
Prepared meals and snacks
Benevolent Touch (light massage) is provided to each of our patients while pet therapy, aromatherapy, music therapy and other traditional therapies are available when beneficial
Who is eligible?
Individuals of all ages who are in the final stages of life and would like to receive skilled hospice care in a home-like setting.
What are the charges and how are they paid?
The Medicare/Medicaid hospice benefit and most private insurances cover care by the hospice team, medications, medical equipment and supplies. These benefits do not provide for Hospice House room and board. However, our staff will work with you and your family. Our mission is to make all of our services available regardless of ability to pay.
Who may refer a patient?
Anyone. Referrals come from doctors, hospital staff, clergy, patients and family members.
When can we visit?
Family and friends may visit a loved one in our Hospice House daily 8:00 am to 8:00 pm. Other visitation times can be arranged with the help of the staff. All patient rooms are private and conducive to visits. The Hospice House offer family gathering areas as well as quiet areas. Visits by children and pets are encouraged.
Contact us at (262) 652-4400 for more information.